TOUR PACKAGE
Jodhpur Day Tour Packages
Duration : 8 Hours
Place will be visiting in Jodhpur Day Tour: Mehrangarh Fort, Jaswant Thada, Rao Jodha Desert Park
Jodhpur Day Tour is starting from Jodhpur where you will see the Mehrangarh Fort, Jaswant Thada, Rao Jodha Desert Park. The Duration of this tour is approx 8 to 9 hours and the distance may be approx 70 to 80 KM.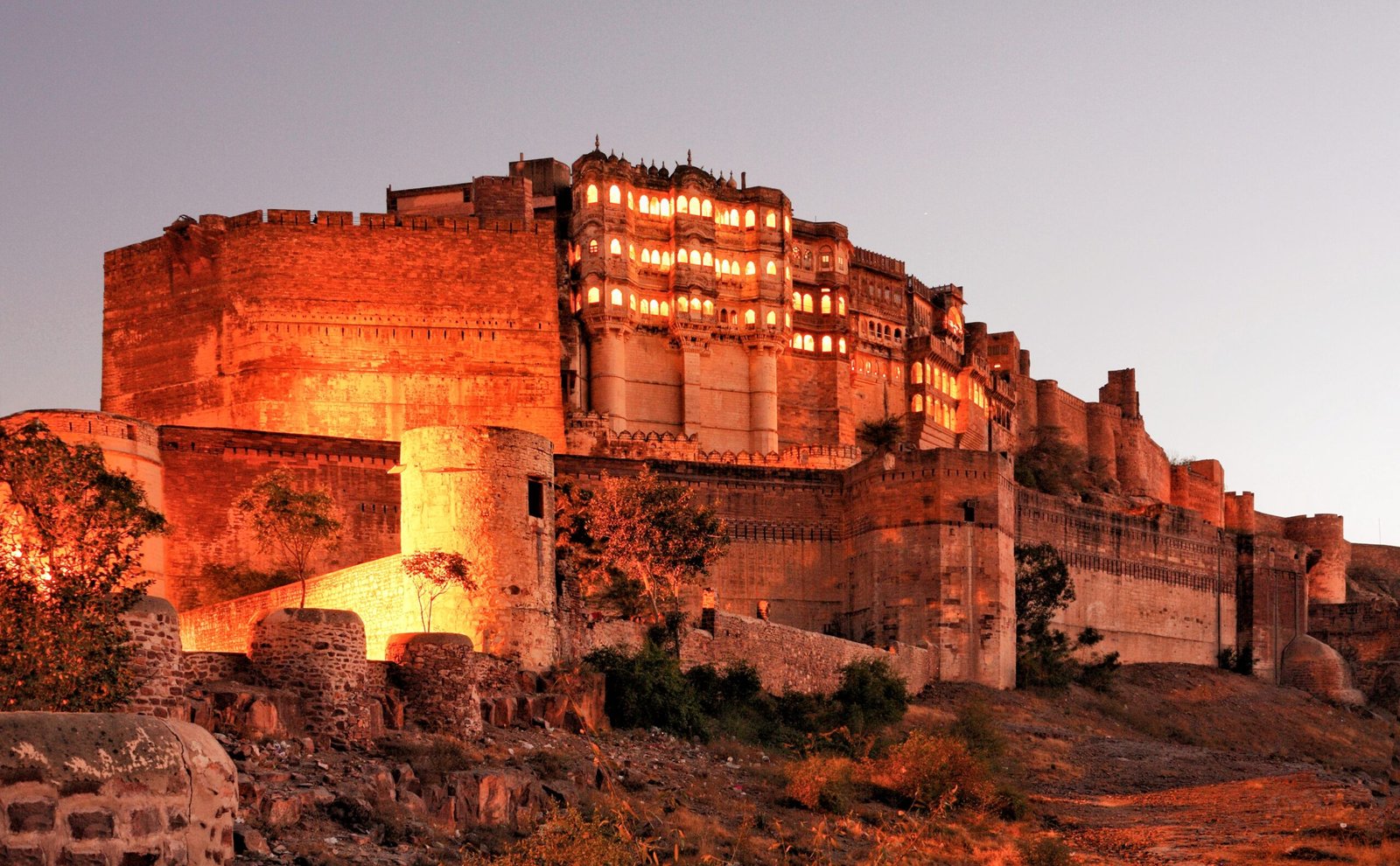 Service included in the tour
Company Guide
All Toll and Parking Charges
Drinking Water is Free
Free Wifi in Car only
Tour itinerary of Jodhpur Day Tour
Jodhpur Day Tour
Start from Jodhpur Tour starts at 9: am and come back at Jodhpur office on 5:PM we start our tour From Jodhpur Fort.
Mehrangarh Fort
Mehrangarh, known for its beautiful architecture, formidable walls, and cultural heritage, is one of the most magnificent forts in Rajasthan, India. There is no exaggeration in Rudyard Kipling describing the fort as "Amazing Palace of India Rajasthan that might have been built by Titans and colored by the morning sun".
Jaswant Thada
The Jaswant Thada is a cenotaph located in Jodhpur, in the Indian state of Rajasthan. It was built by Maharaja Sardar Singh of Jodhpur State in 1899 in memory of his father, Maharaja Jaswant Singh II, and serves as the cremation ground for the royal family of Marwar.


Rao Jodha Desert Park
One of the most interesting places to visit in Jodhpur is the Rao Jodha Desert Rock Park , named after the king who built Mehrangarh Fort, and also Jodhpur. Unlike any of the other attractions in Jodhpur, which have well seeped into the history and Rajasthan's culture, the Rao Jodha Desert Rock Park is a unique attraction one must visit. Situated in a large area near the famous Mehrangarh fort, the park is an ecologically restored zone hoping to restore the desert ecology that once existed in the area and died out over the years. The project began in 2006 and after five years of clearing out the plant that had killed most of the diverse ecology and subsequently growing the plants that now thrive here, this park was opened for visitors in 2011.
Salawas Durry Udhyog
established in 1897 by Lt. Fatohji ,who remain as a source of inspiration to be dedicated to work. Presently the organization is handling and owning by the Mr. Usman Gani. Since the last one century Salawas Durry Udhyog has been manufacturing and supplying all kind of durries with good quality.
Jodhpur Day Tour
Finished at Jaswant Thada and Drive back to Jodhpur city and Drop at Hotel and Airport.
Car Rental in Jodhpur
offer best price to rent a cab or
taxi in Jodhpur
. Car rental Show the reliable services to the customer. taxi services are useful for the travelers who wants only pickups and drops facility means transfer from one Jodhpur place to another like airport pickups and drops, railway station pickups and drops, bus stand pickups and drops and hotels pickups and drops.